MEN IN BLACK PROPERTY MAINTENANCE
Book Now and receive a €5 voucher for you or a friend (T&C's apply)

Choose the best day and time, fill in your contact details, service needed and receive the confirmation email
You only pay when the service is done by card or cash. 
MEN IN BLACK PROPERTY MAINTENANCE
Book Now and receive a €5 voucher for you or a friend

Choose the best day and time, fill in your contact details, service needed, and receive the confirmation email.
You only pay when the service is done.
Are you looking for a great work opportunity? We are looking for Motivated Drivers, willing to provide Property Maintenance services in Dublin with High Quality Customer Service, all training will be provided.

To apply is easy:
1- Send your CV to [email protected]
2- Tell us a bit about yourself and your customer service experience.
Customer Satisfaction Guaranteed
Our team provides professional chimney sweep and inspections, gutter cleaning, estate agent solutions, window cleaning and property maintenance services all over Dublin.
Best Customer Service Dublin
Caitriona O'Neill
2023-10-15
Tiago did a very professional job, took all of about 15 minutes, didnt disturb the cap on top of the chimney and also left the room very clean with no soot or other debris. please note he sometimes comes earlier than scheduled but he will phone and let you know this. All our family use this service, very happy.
Great service, showed up early, Leonardo [John] very Professional and done a great job. Very pleased with the outcome, the stove looks like new. Highly reccomend Men in Black.
Lovely guys, very efficient, polite, super clean and tidy - would never have known they were there. Brilliant job done. Very happy with the service and would highly recommend them.
Very professional. The operative rang me and asked could he arrive 15 minutes early which I agreed too. He did his work and did not leave a spec of dirt or dust. And offered very helpful advice on maintaining my appliance to avoid future issues
Barry Morrison
2023-09-11
Hi we had our stove and chimney cleaned by mib property maintenance and they provide excellent service very clean the room was as when finished. Lovely chap that was an all round nice guy. Would highly recommend after having some bad experiences in the past. Thanks again.
Excellent service. They arrived on time. The 2 guys were so pleasant. Clean, tidy and polite. I am never going with another company again. The men in black are my go to. Thank you
Showed up ahead of scheduled and did a quality job. The crew were super friendly and let us know we should look at getting our stove screen replaced for efficiency, something we hadn't even considered, would highly recommend. The booking process is super easy which I appreciated. 🙂
First time booking. The lads came right on time, were both very courteous and professional, and they had the gutters cleaned really quickly and efficiently. Great job! Very happy to recommend and we'll definitely be using them again.
Prevent Potential Damage & Protect your home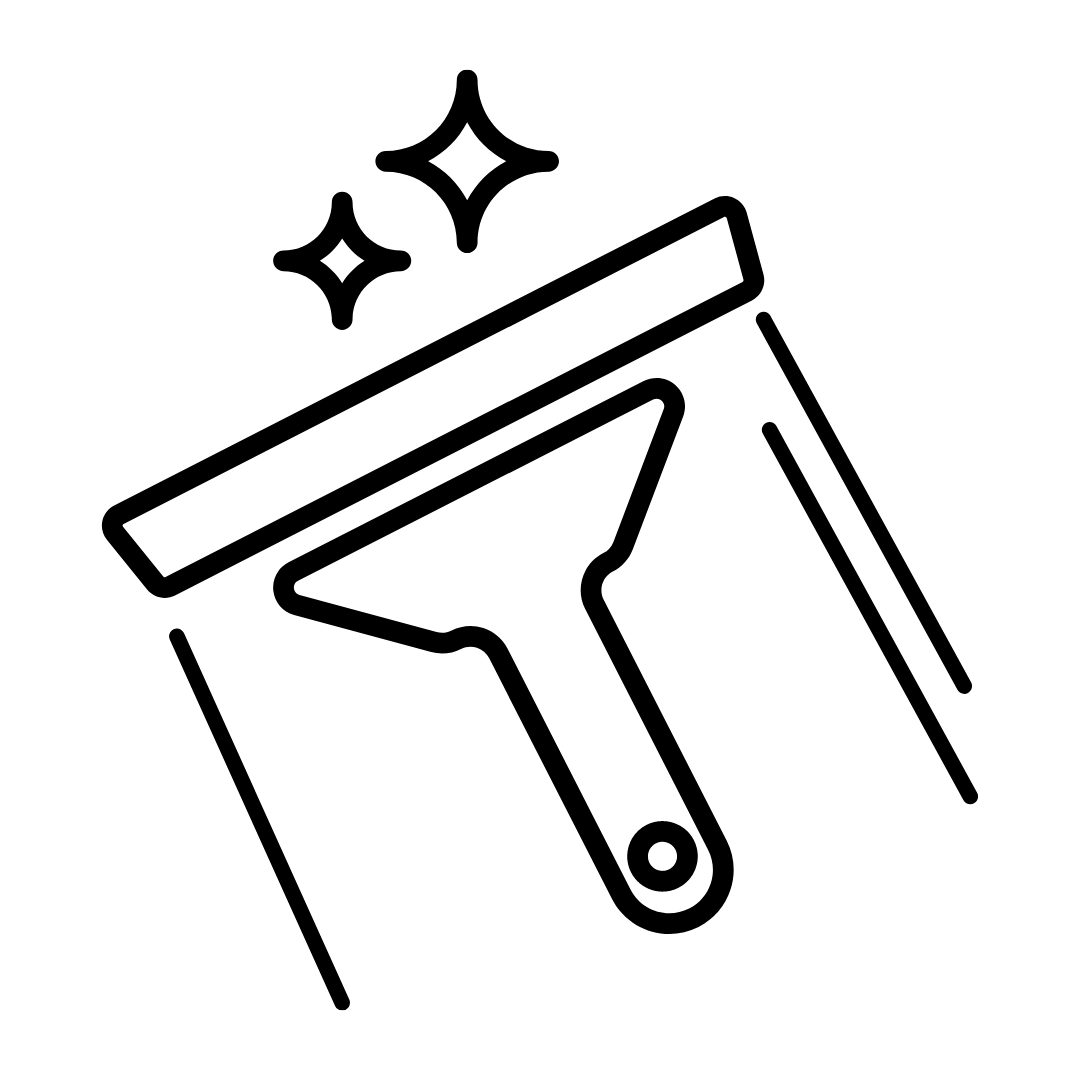 We use an industrial vacuum machine with a telescopic pole which allows the technician to reach the gutters of the property without a ladder making sure that every part of your gutter is one hundred percent clean.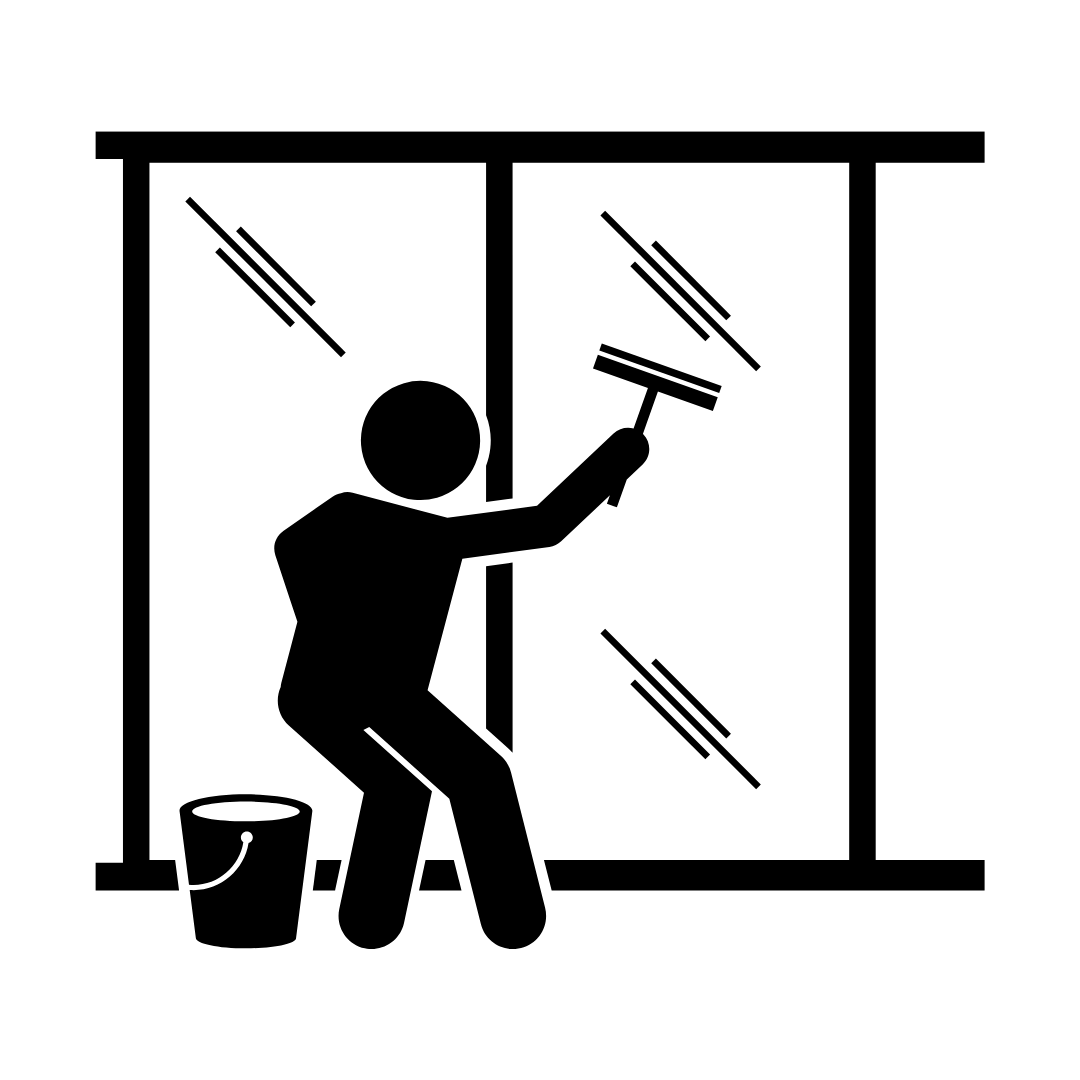 When you need your windows cleaned, we are committed to delivering premier service. It is our highest priority to get the job done right the first time on every service.
We offer chimney cleaning and stoves clean sweep around Dublin by using a power sweep system. The power of the chimney sweep drill is used to rotate the sweeping kit and clean the flue.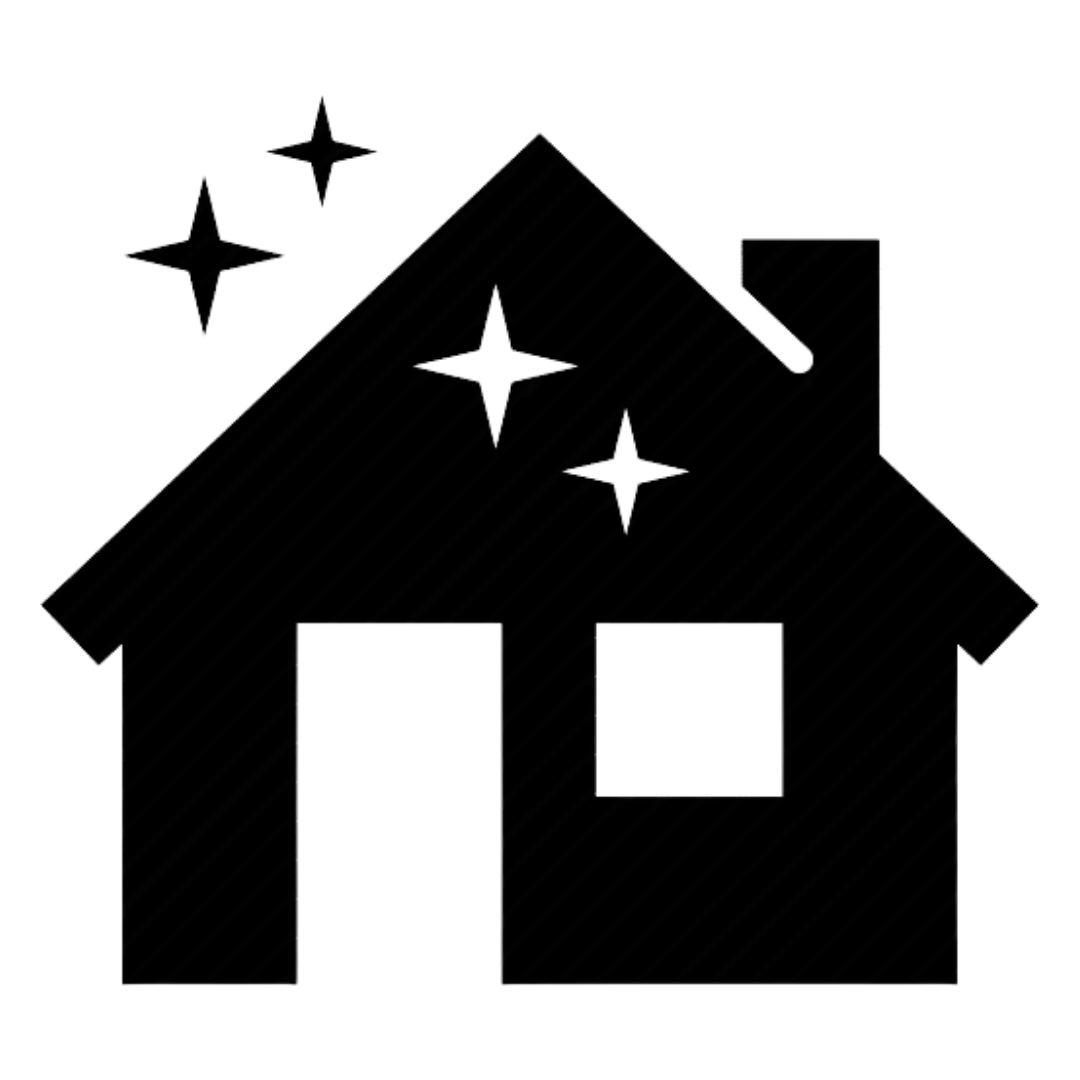 We provide external gutter cleaning by using industrial hoses , UPVC cleaner mixer and extendable poles that allow us to clean gutters externally up to 15 meters high.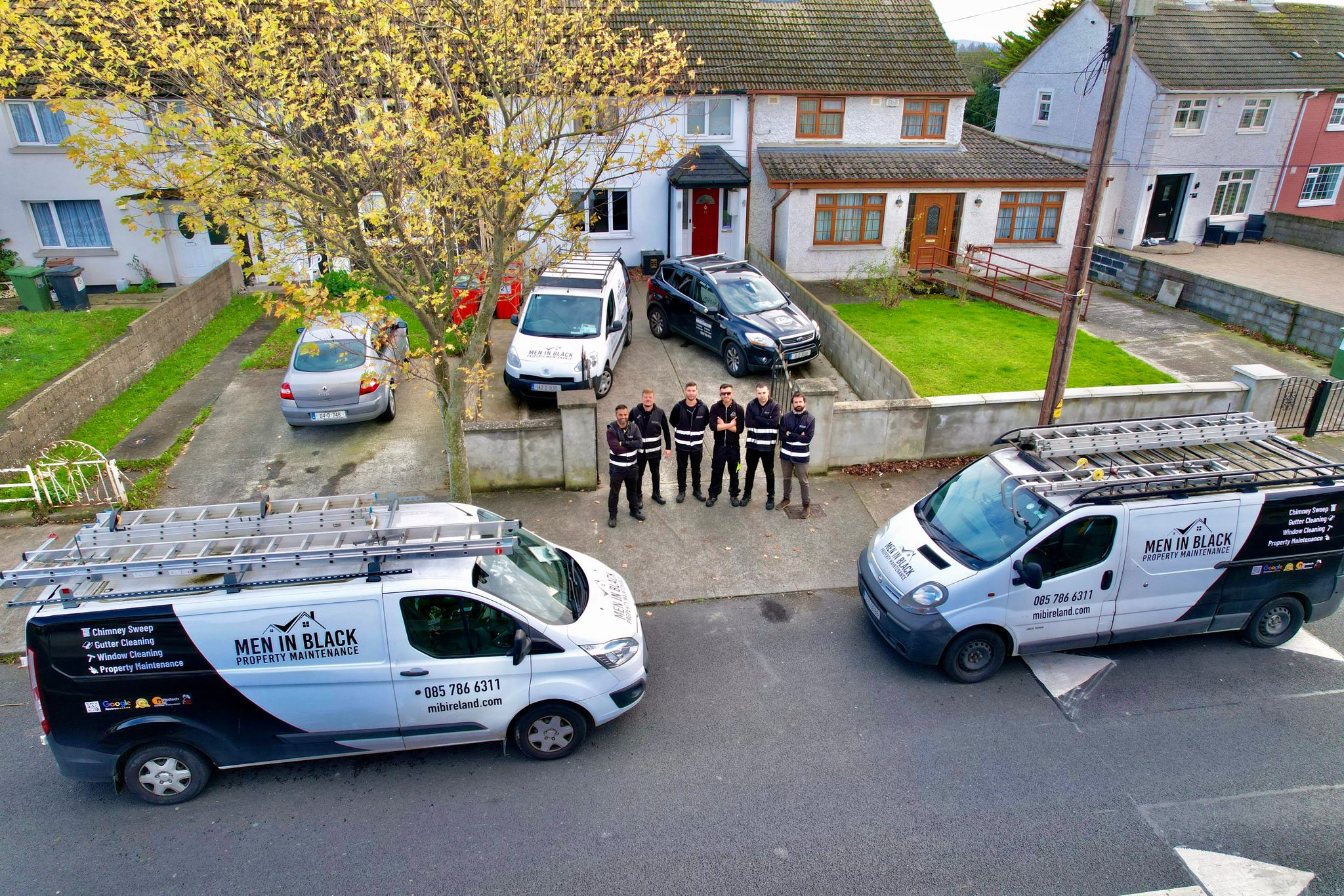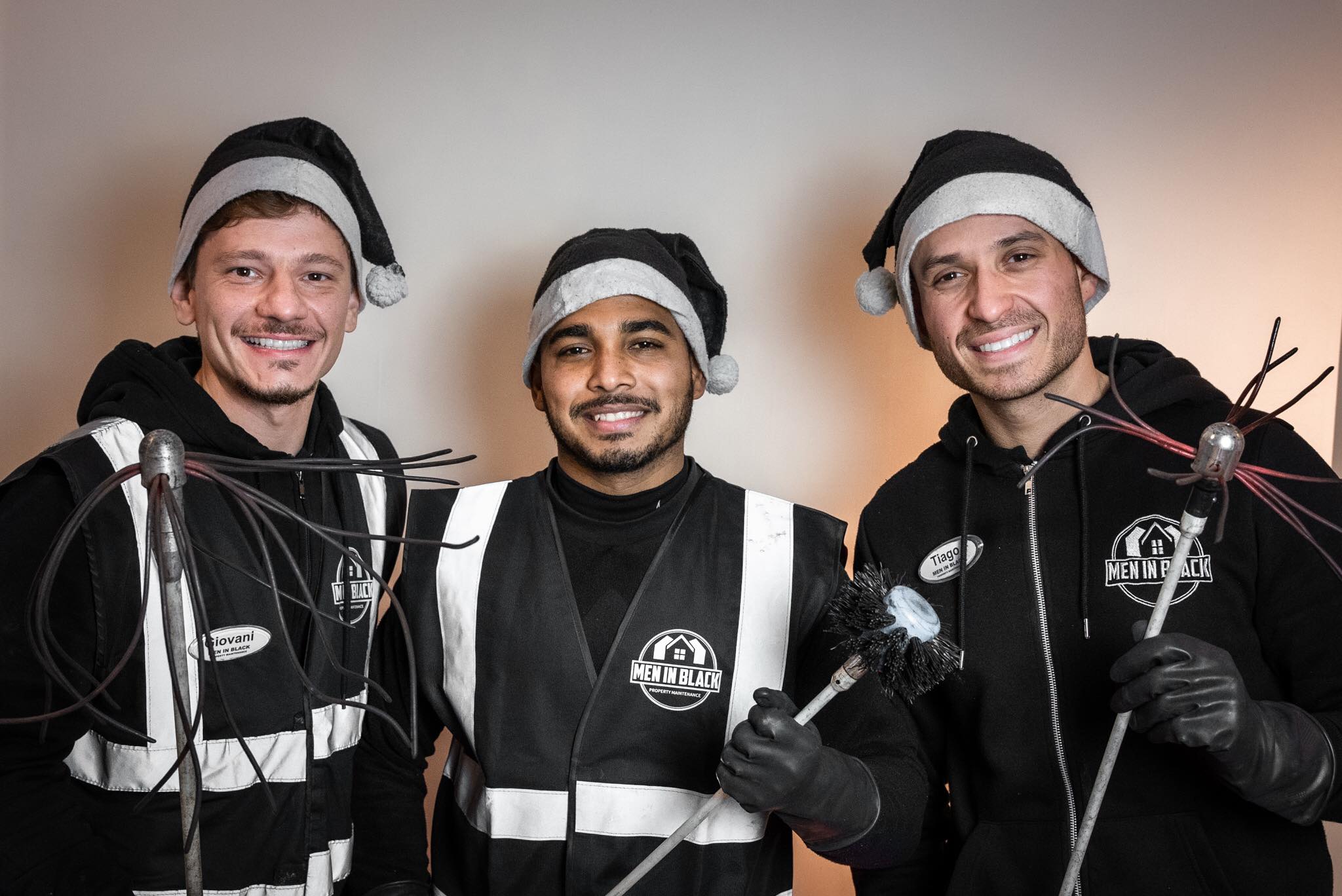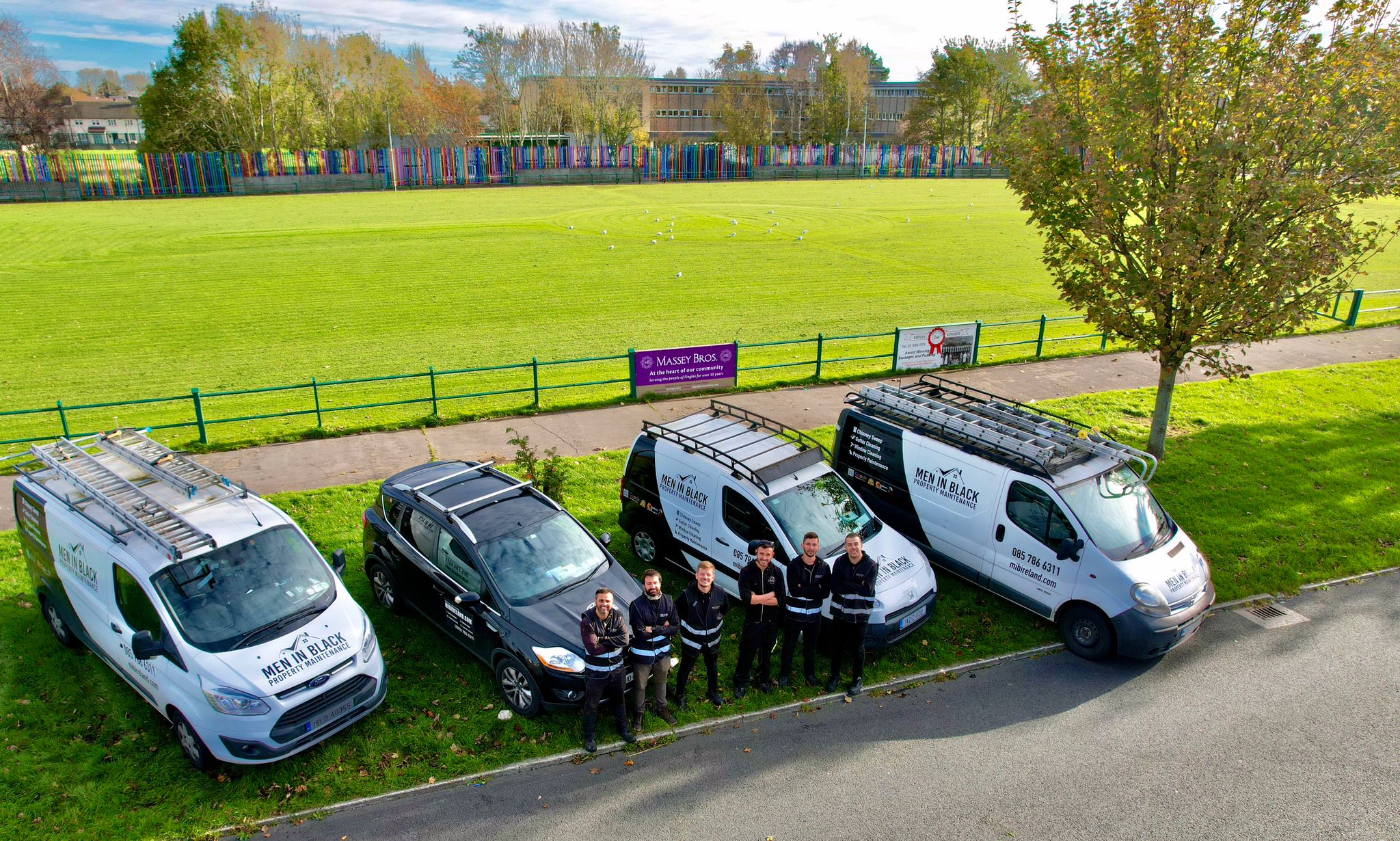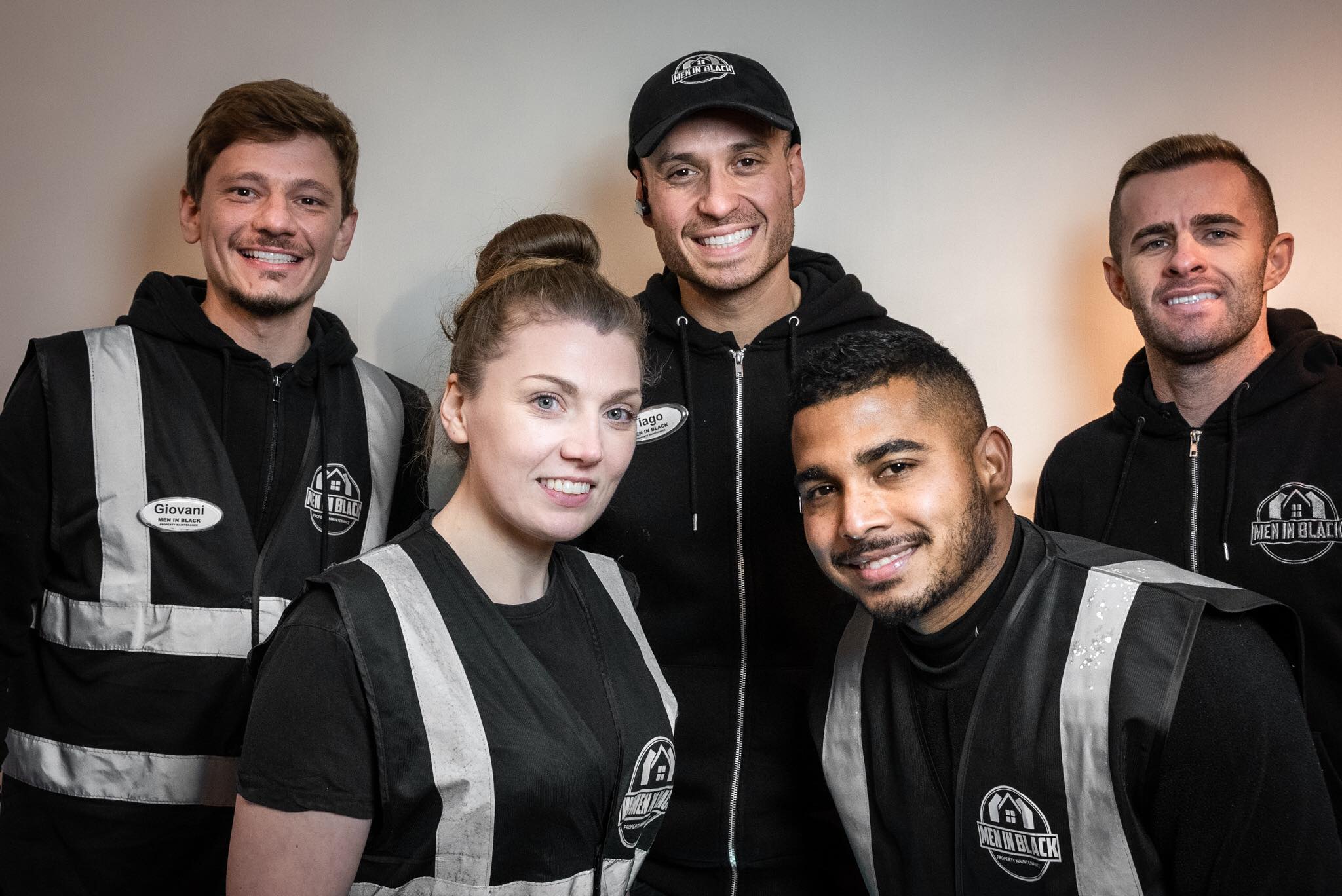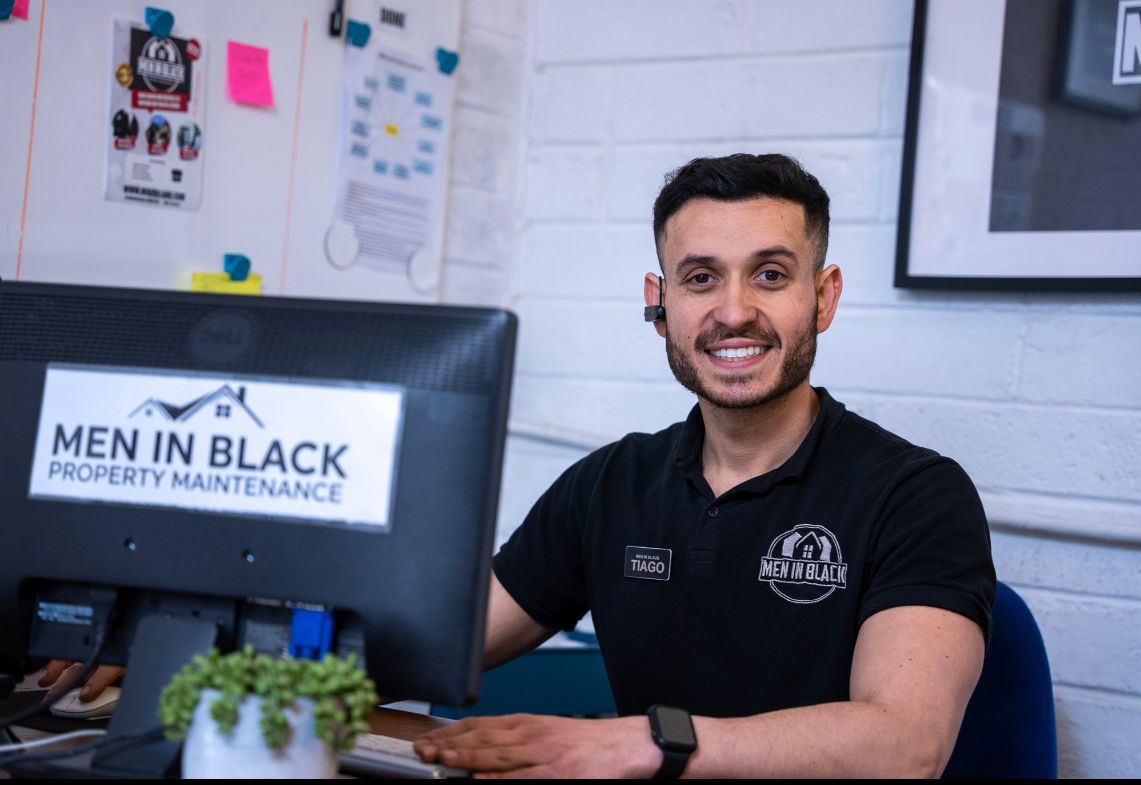 Men in Black Property Maintenance
Our team provides professional chimney sweep and inspections, gutter cleaning, estate agent solutions, window cleaning, external gutter, fascia, soffit cleaning and property maintenance services all over Dublin.
We guarantee the quality of our services and offer a 100% Satisfaction or your money back.
Frequently asked questions:​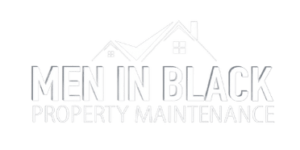 Copyright MeninBlack Property Maintenance